County Assembly Website Services Package
Website addresses are easier to remember than phone numbers
In order to assist COUNTY ASSEMBLIES with the challenges of providing services to COUNTY RESIDENTS and help improve their performance, through availing information and SERVICES ONLINE –
Melting Pot Publications Limited has developed the most comprehensive, informative and standardised COUNTY ASSEMBLY WEBSITE in Kenya with facts, figures, data, reports and pictorials that provide ACCURATE and TIMELY INFORMATION in a standard editorial format for ease of access, reading and comparison.
The COUNTY ASSEMBLY WEBSITE COPYRIGHT WORK is registered by Melting Pot Publications Limited with the Kenya Copyright Board.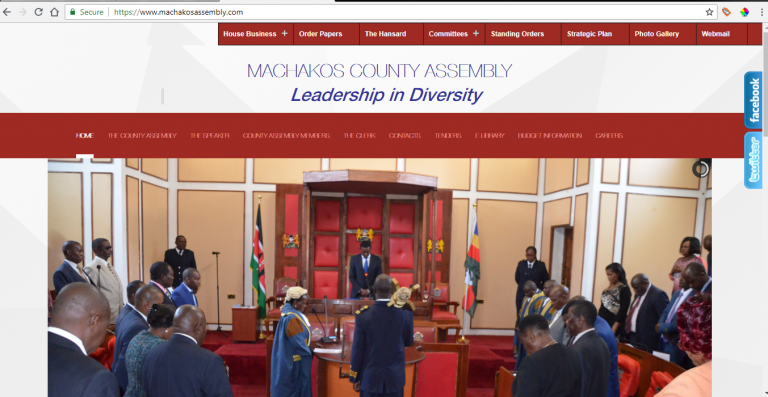 Terms and Conditions
The cost of the COUNTY ASSEMBLY WEBSITE SERVICES PACKAGE is available on request. Features of the Assembly
Website include-
· Unlimited Web Space
· Free E-Mail Addresses
· Free Google Search Engine Submission
PAYMENT
– 50% Mobilisation Fee payable in ADVANCE
– 50% Balance BEFORE activating the WEBSITE
WEBSITE ACTIVATION
Website activation will commence 2–4 weeks from receipt of Mobilisation Fee. Please note that the COUNTY ASSEMBLY is responsible for providing all the necessary content – TEXT, PICTURES & IMAGES – for the COUNTY ASSEMBLY WEBSITE.
To see a sample of our work, please visit www.machakosassembly.com.